LEADERSHIP TEAM
---
Chris M. Muench
Chief Executive Officer
Chris Muench is the President and Chief Executive Office at C-Labs, which he founded in 2009 and focuses on Solutions for the Internet of Things. He brings twenty-five years of industrial automation software development experience and passion together in C-Labs to deliver exceptional solutions for today's modern factory automation environment. Chris has delivered solutions while working at Siemens Energy and Automation and at Microsoft. He has technical expertise in Windows Embedded, Cloud- and Mobile Computing, Natural User Interface (NUI) and Experience (UX), and advanced communication protocols including OPC. His credentials include a Bachelor in Data Technology and he has been a Microsoft MVP for ten years.
John Traynor
Chief Operating Officer
Previously a strategic advisor to the firm, John is Chief Operating Officer, responsible for sales, marketing, finance, and operations. With over 30 years' experience in the high-tech sector, John Traynor has held numerous senior executive positions in software, mobile, and embedded technology companies. Before joining C-Labs, John was senior vice president, products and technology at Bsquare Corporation. Prior to Bsquare, John was vice-president, business products at Palm. Before Palm, John spent nearly 17 years at Microsoft, including leadership roles in the Mobile and Embedded Devices Group as well as various other roles at Microsoft in marketing, sales, finance, operations, and consulting services in the US and internationally. John's early career included positions in management and information technology consulting, and he co-founded a successful software company. John is also a member of the advisory boards of Emplorate, Formotus, and The Enterprise Mobility Foundation. John holds a bachelor's degree in finance and economics from King's University College at the University of Western Ontario, in London, Canada and a master's degree in business administration from the Schulich School of Business at York University in Toronto.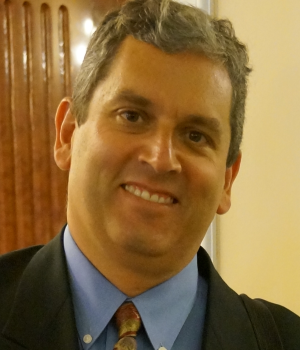 Markus Horstmann
VP of Engineering
Markus Horstmann joined C-Labs in January 2015 as Vice President of Engineering. He brings deep expertise in the promises and challenges of Cloud Computing to C-Labs. Over the previous 19 years, he has led engineering teams and projects at Microsoft in a variety of Program Management roles, including Group Program Manager and Director of Program Management. He worked in areas ranging from Windows Core Operating Systems, over middle-ware platforms like COM/DCOM/COM+ to Azure Platform components like Service Bus, Notification Hub and Access Control. Most recently, he applied Azure Platform components to the challenges of Internet of Things, where he realized that the most interesting challenges lie in the three-way convergence of traditional "on-premise" IT, operational "factory floor" technologies and the cloud.
Mike Stipe
Member Of Advisory Board
A sales and marketing veteran of the high-tech sector with 28 years' experience growing companies from pre-revenue to over $100-million, Mike is currently Senior Vice President, Sales at Persistent Systems, a global company specializing in software product and technology services. He was previously Senior Vice President, Worldwide Sales and Marketing at Bsquare, responsible for the direction and management of software licensing, professional services sales, and marketing worldwide. He has a strong background in international markets and has worked for firms in Sweden and Australia. Previous roles include President and Co-founder at Arynga, VP Sales at Teleca, VP Sales at Altium, and VP Sales & Marketing at Effnet. He has also held sales leadership roles at Motorola and Wind River (acquired by Intel). Mike holds a degree in Business Administration from the College of Idaho.
Pradeep Singh
Member Of Advisory Board
A technology veteran and serial entrepreneur, Pradeep Singh founded Aditi Technologies in 1994, a world class software products and IT services engineering company. He now serves as Executive Chairman of the company and is responsible for the company's strategic direction and execution. He is also Founder and Chairman of Pengala, and was Founder & CEO at Talisma. Prior to founding Aditi, Pradeep held several management positions at Microsoft, including General Manager of the Windows 95 Mobile Services, Office Excel and Encarta groups. Pradeep also held strategy, marketing, and engineering positions at Texas Instruments and McKinsey & Company.Pradeep has been honored with IIT Delhi's Distinguished Alumni Service Award (2006) and has been recognized as a Technology Pioneer by the World Economic Forum (Davos). Pradeep holds an MBA from Harvard University, and a BS degree from Indian Institute of Technology, Delhi.
Johann Pohany
Member Of Advisory Board
Johann Pohany has over 16 years of professional experience in senior management positions within Siemens, and as CEO of a SME Utility IT-Company and as CEO of ND SatCom. His background includes over 20 years in manufacturing, automation, energy and IT-Industry experience. He started his career as head of Siemens Simatic WinCC and currently serves as executive consultant in various industries. Johann holds a PhD in "Improvements in Utility Asset Management", lectures on "Information and Communication Systems for decentralized Energy Management" at the University of Brandenburg in Germany and is Vice-Chairman of the Navigation and Communication Program Board of the DLR (German Space Agency).
Sebastian-Justus Schmidt
Member Of Advisory Board
Sebastian-Justus Schmidt is a technology entrepreneur and an early contributor in the mobile development for smartphones. His focus over the last 20 years has been in digital media and mobility. He is the founding member of the German Chapter of DVDA and worked for standardization in the DVD Forum (Japan). He has been and is still active in several IT-Associations including the German BITKOM. Over the last 10 years, Sebastian founded and worked as CEO for the international mobile user interface company SPB Software which became a leader in their field with numerous awards around the world. In 2011, the NASDAQ-listed, leading European internet company Yandex acquired SPB Software. Sebastian is currently the General Manager and EVP of Mobile at Yandex.